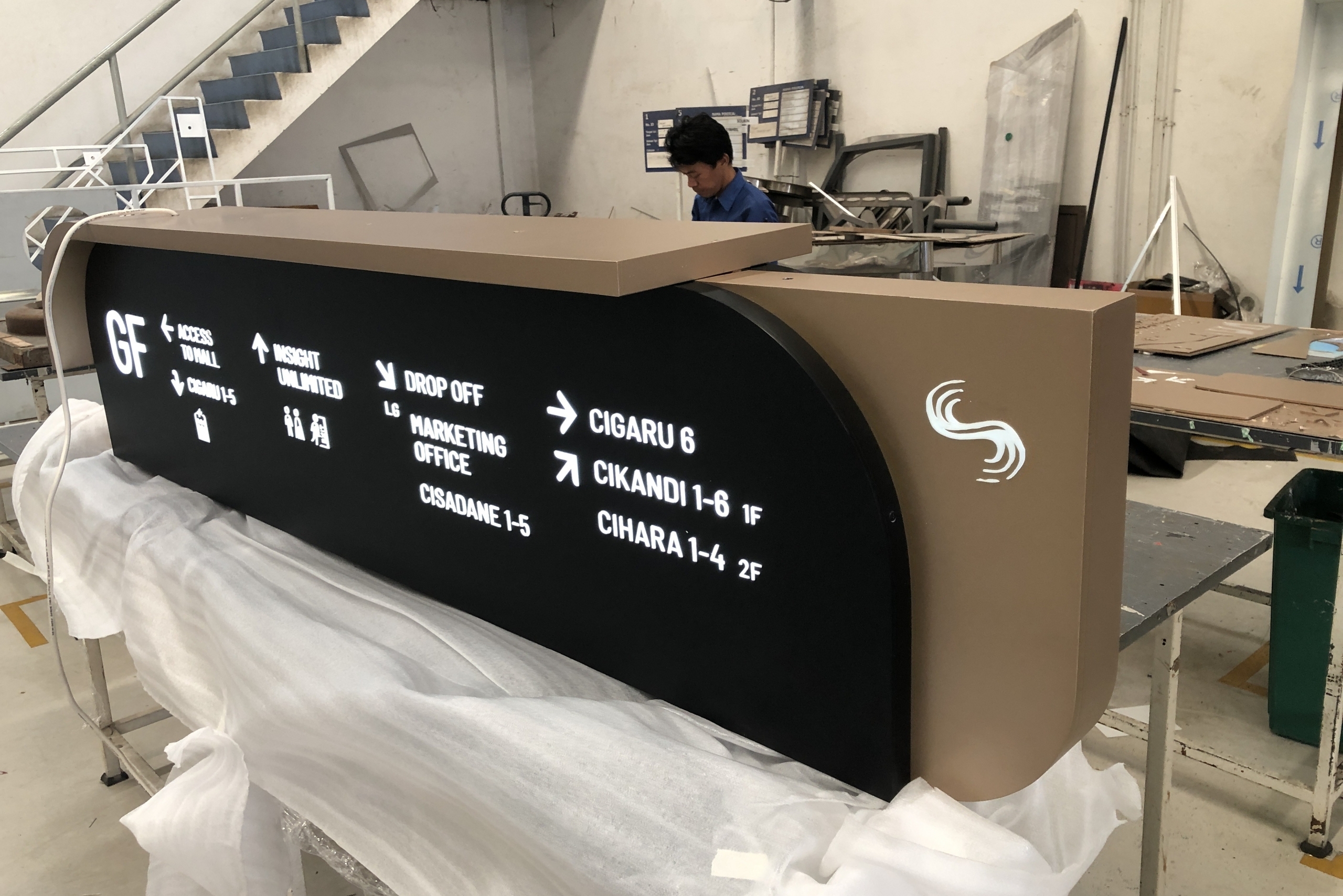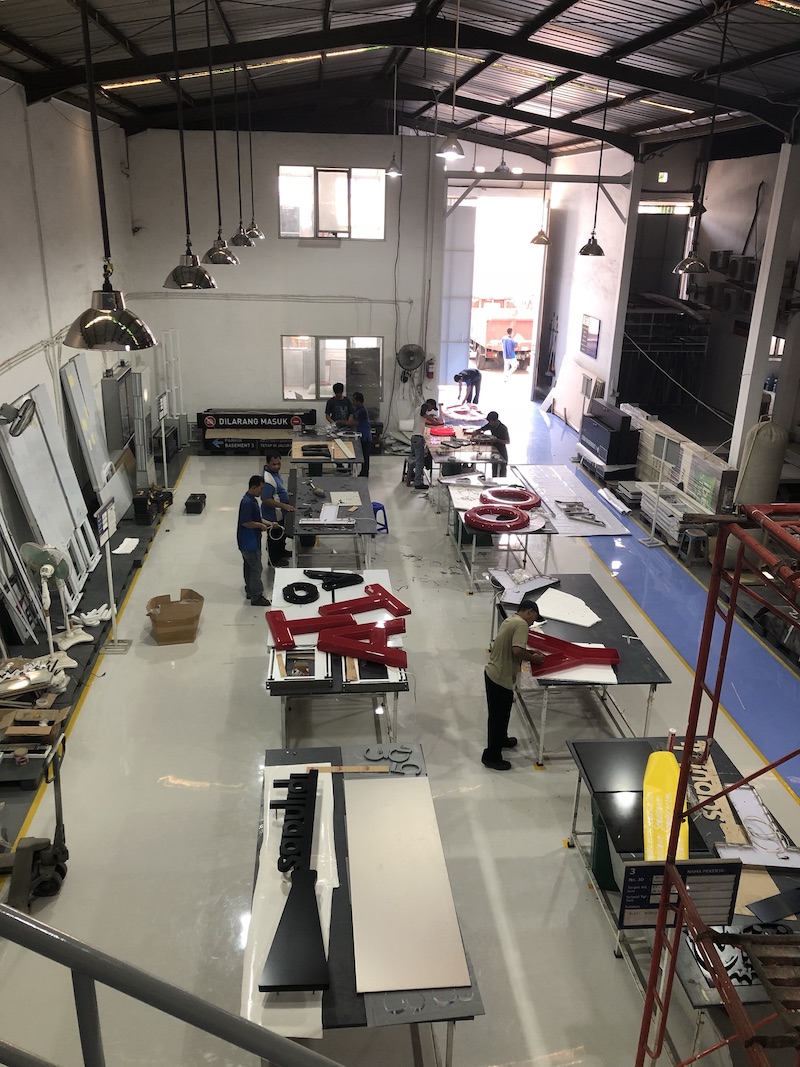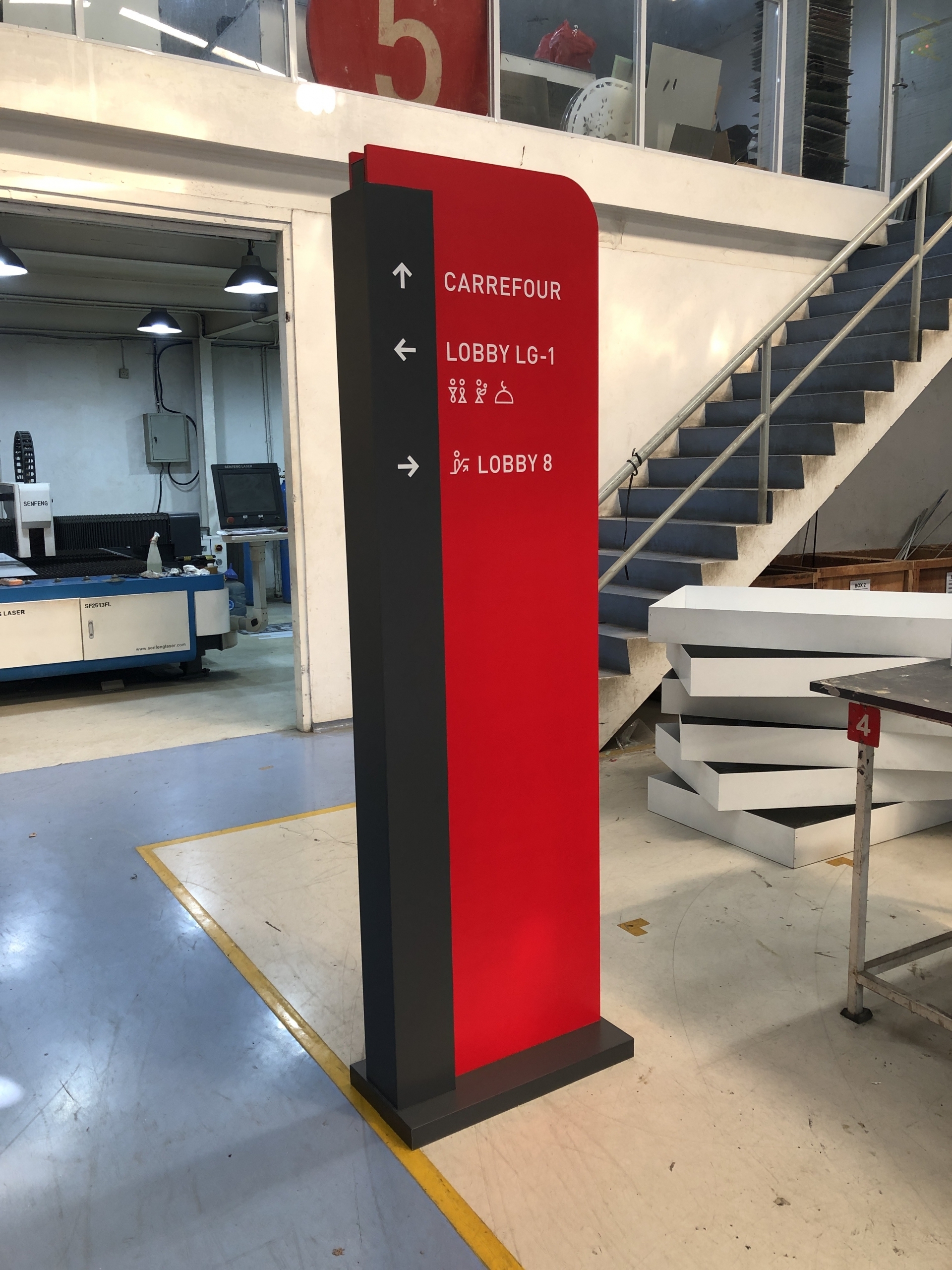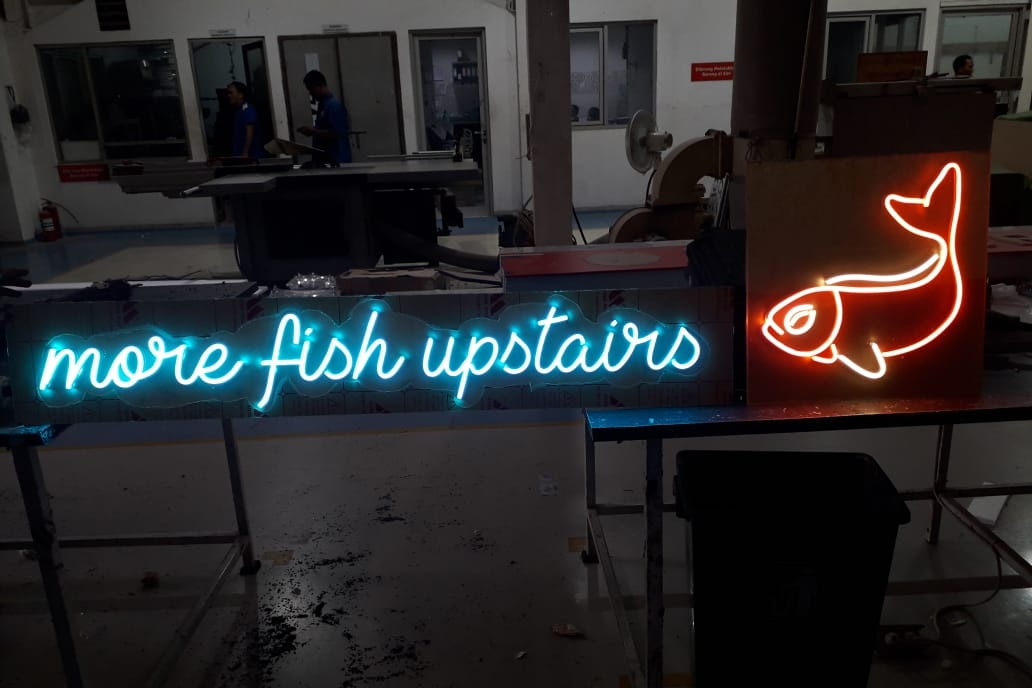 ABOUT
PT Caturtama Persada is a sign maker company that specialises in signage production and installation — indoor and outdoor. Established since 2003, we  have initially set up our first office in West Jakarta.
Today, our sign products have been varied and used in many kinds of buildings nationally in Indonesia, such as shopping malls, hotels, apartments, office towers and hospitals.
Due to this growth, we relocated our operational base to a bigger and strategic site in Tangerang, in order to support and broaden our production capability.
Currently, we are located at Pusat Niaga Terpadu, Daan Mogot Raya km 19,6 -Tangerang.
Supported by our experienced team, we can almost produce any kind of signage, anytime, anywhere, and with a very competitive price.
We put the emphasis on clear communication when working with our clients in order to achieve the best possible outcome. We follow our job process regardless of the size of a signage project and all steps in our approach are underpinned by our commitment to Quality Assurance.
We always ensure that our machines are up-to-date and effective to support the production line, producing signages that are more precise, more detailed and aesthetically pleasing for our client's valuable properties.